Home
/
Sustainability Report 2022
2022 Sustainability Report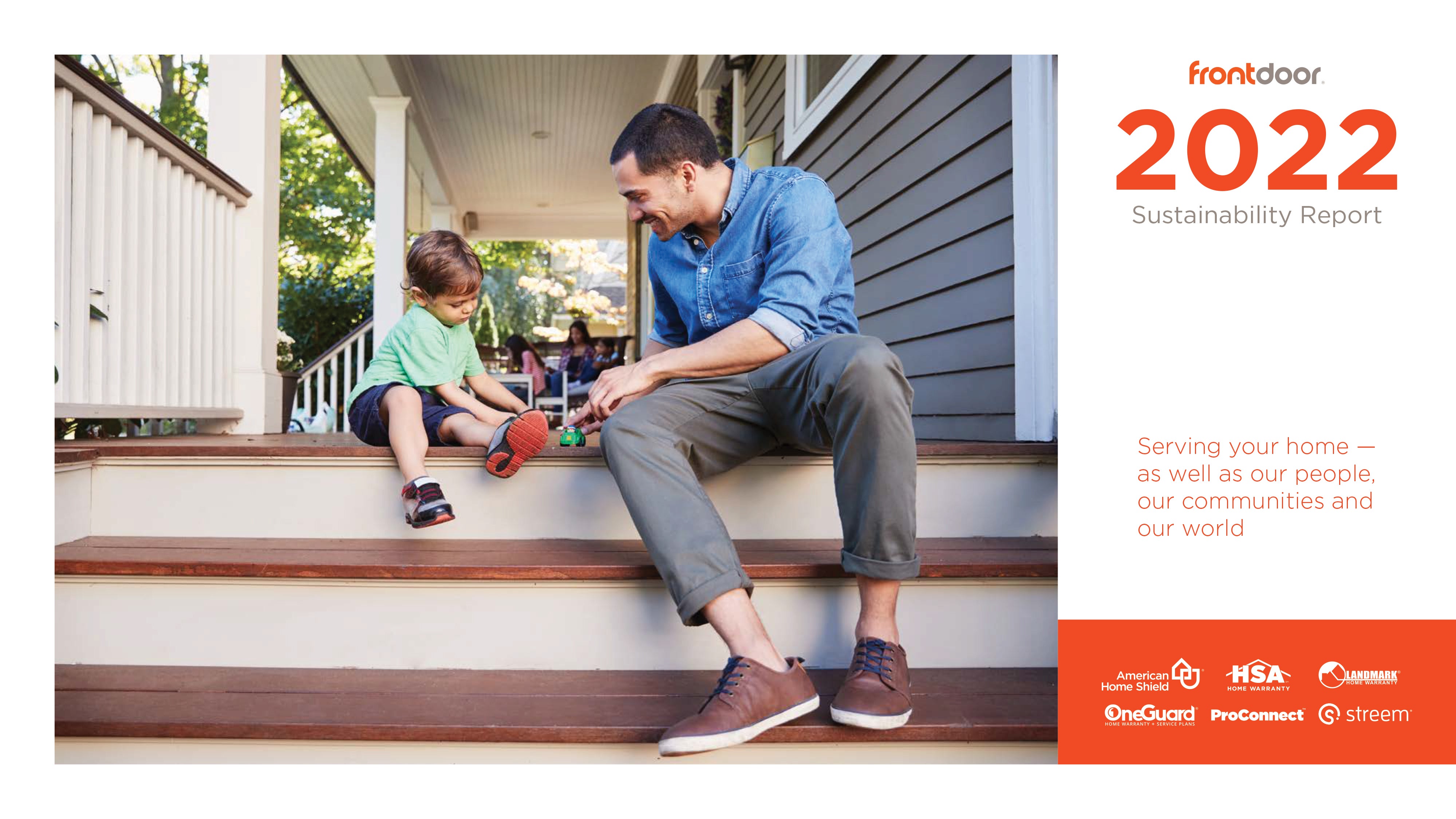 Frontdoor is committed to developing environmental, social and governance (ESG) initiatives that strengthen our value as a service provider, employer and global corporate citizen. In our Sustainability Report, you'll find information about our activities in areas like governance, privacy and information security, employee relations and diversity and inclusion, community relations and environmental sustainability. We recognize that we are in the early stages of our ESG journey. Each year moving forward, we will strive to strengthen our practices and disclosures and further operate in a way that benefits those in the world around us.
In our Sustainability Report, we share an overview of our activities in important areas that demonstrate our focus on responsible corporate citizenship. At Frontdoor, we are committed to:
Strengthening Our Company
Advancing Our Governance
Supporting Our People
Serving Our Communities
Sustaining Our World
Download the 2022 Sustainability Report.